Science
Tata Power and IIT Madras sign a pact to collaborate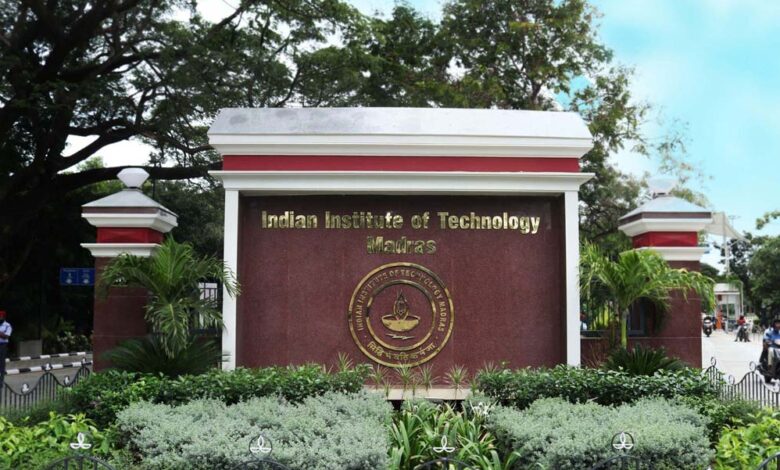 New Delhi, Dec 06: Indian Institute of Technology (IIT)-Madras and Tata Power have entered into a Memorandum of Understanding (MoU) to collaborate in areas of research and development, consultancy, policy advocacy, advisory, training, and commercialisation of technologies and solutions.
As a part of the MoU, the two organisations will aim to pursue advanced research in areas of future technology. The pact includes campus recruitment opportunities for postgraduate students of IIT Madras.
Welcoming the agreement, Prof.BhaskarRamamurthi, Director, IIT-Madras, said, "IIT-Madras is delighted to partner with Tata Power to pursue research in topics of mutual interest and national importance and provide opportunities for employees to acquire advanced knowledge in emerging areas."
Dr Praveer Sinha, CEO&MD, Tata Power, said, "We are honoured to associate with IIT Madras. Together, we will collaborate in areas of advanced technology, innovation, and knowledge for sustainable changes. We are looking forward to working with some of the most talented and brilliant minds in the country."
In the last few years, Tata Power has fostered a culture of innovation, creativity, and entrepreneurship within the organisation for its employees to design, develop and deliver unique energy products, services, and solutions. To date, Tata Power has partnered with more than 100 national and international institutions to develop low-cost, scalable solutions in the clean energy space. Among other things, Tata Power employees and IIT faculty will be able to participate on each other's committees.
Under this initiative, employees of Tata Power can enroll for various degree programmes such as M.Tech., M.S., and Ph.D. offered by IIT-Madras after securing admission through due process into the desired programs. Besides, IITM and Tata Power personnel can jointly or individually offer short-term training programs. This will benefit students of IIT-Madras as well as the employees of the company on topics of mutual interest.
Tata Power and IIT-Madras can also come together to engage in the Corporate Social Responsibility realm and work together with start-up companies collocated in the IITM Incubation Cell, In addition, the company can choose to make grants to support faculty research or to support students on scholarships and fellowships.
A press release on the tie-up noted that considering IIT Madras' national and international excellence in technical education, basic and applied research, innovation, entrepreneurship, and industrial consultancy, and Tata Power's team of in-house experts, there is an immense potential for this collaboration to have a high transformational impact. (India Science Wire)