Religion
THE DURGACHARITRAMANAS – Conveyed in simple language for easy understanding & imitation through book and its AV by Paramhans Swami Aagamanad Ji Maharaj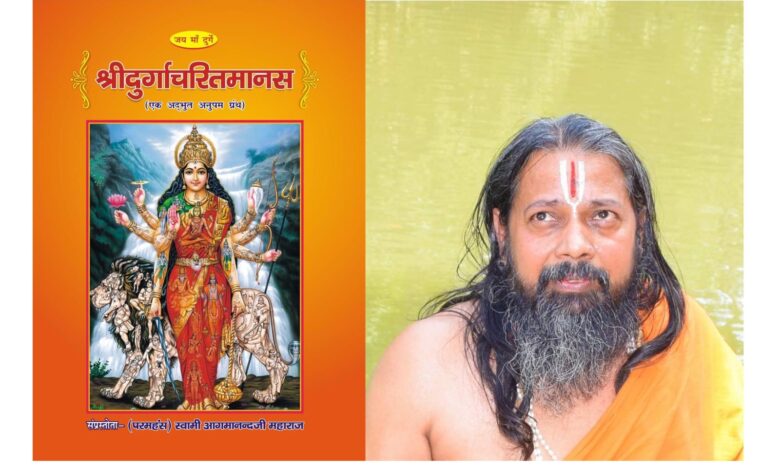 The Durgacharitramanas Granth- audio and video versions released on 3rd September 2021 to the public at the Agriculture Office in Bhagalpur, Bihar. "Shrimad Jagatguru Ramchandracharya Anant Shri Vibhushit Shivshakti Yoga Peethadheeshwar Sant Shiromani Paramhans Swami Aagamanad Ji Maharaj" is the book's author. Bhajan Samrat Dr. Himanshu Mohan Mishra "Deepak" has given his voice to develop this AV.
The core elements of Shri Markandeya Purana can be conveyed in simple language like Shri Ramcharitmanas, which is the main goal of this book's composition& AV. We hope that this book & AV will help to communicate the basic messages of Durga Saptashati to the general public, protecting and preserving Sanatan Dharma in the process for simple understanding & imitation to the mass.
We look forward to the full support of our audience with regards to Shri Durgacharitramanas book & AV in reaching out to the masses through all of your social, electronic, digital, and other channels of communication. People who believe Sanatan culture can contribute to the service of Sanatan Dharma by giving it as a present to family members, and we highly expect you will join us in this sacred work and continue to be blessed by God's grace.