Education
CADD Nest one of the best CAD & IT Training & Project Experiential Institute in Karnataka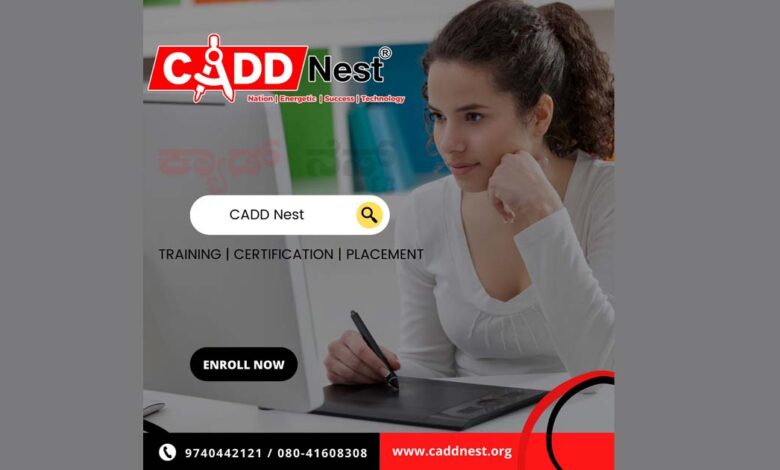 This would cater to those wanting to learn advanced CAD & IT skills and have a relevant hands-on project experience in their desired field. The institute would offer a variety of courses and projects designed to fast-track the learning process. CADD NEST is where aspiring engineers, architects, design professionals, and other creatives can get practical experience through hands-on projects. Include technical courses on core platforms and additional services such as mentorship programs and job placement.
The key points are:
Job Oriented Training

450+ Courses

100% Job Assistance

ISO Certification &

Globally Certification

8 Branches

Practice Oriented Classes

Excellent Class Room & Lab facilities

Best Industry training
What is IT?
The Information Technology field is constantly evolving, and with it, the training and development needs of those who wish to pursue a career in IT. The CAD & IT Training & Project Experiential Institute offers comprehensive training programs that cover all aspects of IT, from entry-level courses to more advanced topics. In addition to traditional classroom instruction, the Institute also offers hands-on experience through its unique project-based learning approach. This allows students to gain real-world experience while working on actual projects with clients.
What is Project Experiential Institute?
The Project Experiential Institute (PEI) is a CAD and IT training institute that offers its students hands-on experience with real-world projects. These projects are designed to give students the opportunity to apply what they have learned in the classroom to real-world situations.
The PEI curriculum is divided into four main areas: project management, technical support, software development, and database management. Each area has its own set of courses, which are taught by experienced professionals. In addition to the core curriculum, the PEI also offers elective courses in areas such as web design and game development.
How can CAD & IT training help me in my career?
CAD and IT training can help individuals in a number of ways. Firstly, it can help them to develop practical skills which are essential in many careers. Secondly, the training can give individuals the opportunity to learn new software programs and become familiar with different types of computer hardware. Thirdly, CAD and IT training can provide individuals with the chance to work on real-world projects and gain valuable experience. Finally, the training can help individuals to develop their communication and teamwork skills.
What are the benefits of Project Experiential Institute?
The Project Experiential Institute (PEI) offers many benefits to students seeking careers in CAD and IT. The Institute provides an immersive learning experience that helps students gain the skills and knowledge they need to succeed in their chosen field. The PEI curriculum is designed to prepare students for the workforce by providing them with real-world experience through projects and internships. In addition, the Institute offers career services that help students find jobs after graduation. The PEI is an excellent choice for those looking to start or further their career in CAD or IT.
Visit: www.caddnest.org