Entertainment
Actress Pranati Rai Prakash's gorgeous hair transformation will definitely turn your day colourful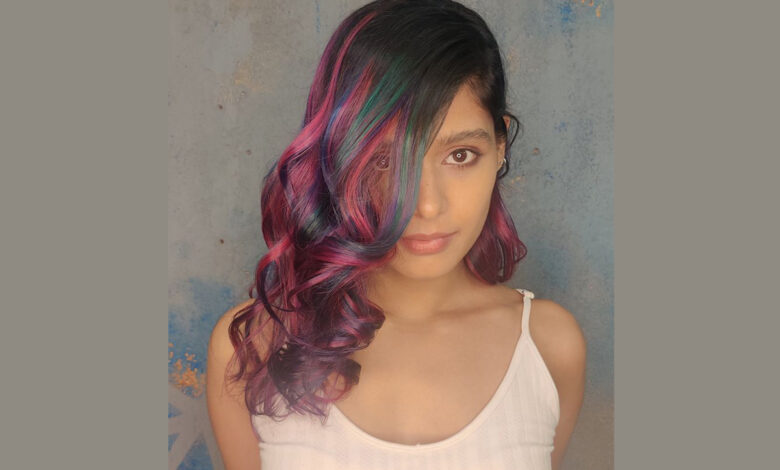 Method acting is not a new term when it comes to Bollywood. There are so many actresses who immerse themselves into a character and do whatever it takes. Whether they went on extreme diets to fit the role or took it a step further by letting their stylists chop their precious locks off, these are the women who need a pat on the back.
Actress Pranati Rai Prakash who is still allocating appreciation for her acting in the ALT Balaji web series Cartel , has yet again blown the mind of the audience with her hair transformation for her upcoming project.
The best part is that their hair transformation serves as an inspiration to us girls who look forward to getting a makeover done. Wondering who these gorgeous women are, she is our talented beauty Actress Pranati Rai Prakash. Actress is definitely one of the biggest inspirations to our generation in many ways.
It is not unusual to see Bollywood stars experiment with their hair colours. Pranati Rai Prakash had a major hair colour transformation for one of her characters in her upcoming web series.
The character of Pranati in the web series requires a bold hair transformation. You're right, it's a deep layer of Medusa Ombre shades which includes Blue, Burgundy, Red, Green , Purple colours. Pranati has coloured her locks for this role and god damn she looks so damn hot!
Undoubtedly the actress looks very elegant and definitely this hair colour really suits her, We can't wait to see what character this beauty had gone for such a major transformation . As it really takes a lot of Guts for an actress to have such a sought of major hair transformation for one character, and definitely Actress Pranati Rai Prakash is all ready to take up each and every challenge and go out of her comfort zone to prove herself best in each and every role that she has opted for.
On the work front, Pranati Rai Prakash has also given us some worth watching movies and web series like "Family Of Thakurganj", "Love Aaj Kal", "Mannphodganj Ki Binny", and many more. The actress was recently seen in ALT Balaji's web series 'Cartel', playing one of the prominent roles. The actress has also been cast in the Netflix web film "Penthouse" directed by Abbas-Mastan in which she will be seen opposite Arjun Rampal.