Entertainment
Dynamic Casting Director Kartik Paliwal launches Another Young Talent in Zee Music Company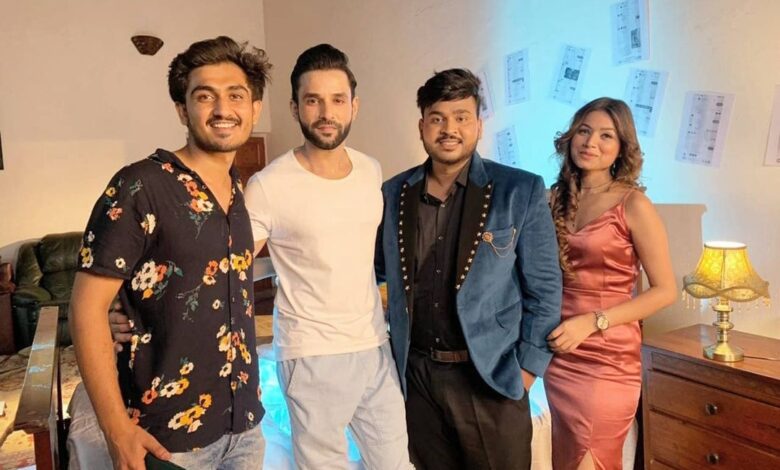 Known for introducing talented actors, singers, models, and artists in the Bollywood industry, Kartik Paliwal has introduced another fine talent on 21 October 2021. Repeating his amazing work in Bollywood, popular Casting Director & Producer, Kartik Paliwal has launched another young singer named Yash Kohli on Zee Music Company this time. Multitalented Singer Yash Kohli, Composer & Lyricist – Gur J, music Arun Tamoli & Jatin Mutreja has made a remarkable debut in the industry with this official music video named, 'Aitbaar' Project Head & Casting Director by Kartik Paliwal himself. 
Released on the 'Zee Music Company ' music label, 'Aitbar' talented young actors, Siddharth Sipani, Poonam Shah & Piyush Babbar.
On the launch of yet another blockbuster music video, Kartik Paliwal, Founder, Paliwal Entertainment said, "I love investing in the fresh and young talents of India. We have a huge number of multi-talented artists in our country, but sadly they don't really get enough chances or big platforms to showcase their real talent. At Paliwal Entertainment, our vision is to provide the best possible platforms to new faces and deserving artists in the industry."
Reportedly, Kartik Paliwal's another big project is all set to hit markets soon. Kartik has roped in Siddharth Sipani, a popular actor from the television serial 'Zindagi Ki Mahek' for his upcoming music video.
Kartik is a well-known casting director turned producer in Bollywood. With over eight years of experience in the Hindi film and television industry, he has worked on several big starer movies and shows. Also worked in the Hollywood Industry, Kartik Paliwal has managed to bag remarkable success at a very young age. 
He runs a production house and an artist management company named, Paliwal Entertainment and Paliwal Star Management Company in Mumbai. Other than this, his ongoing projects are a few South Indian movies and Hollywood films which we all will get to witness soon in the near future.