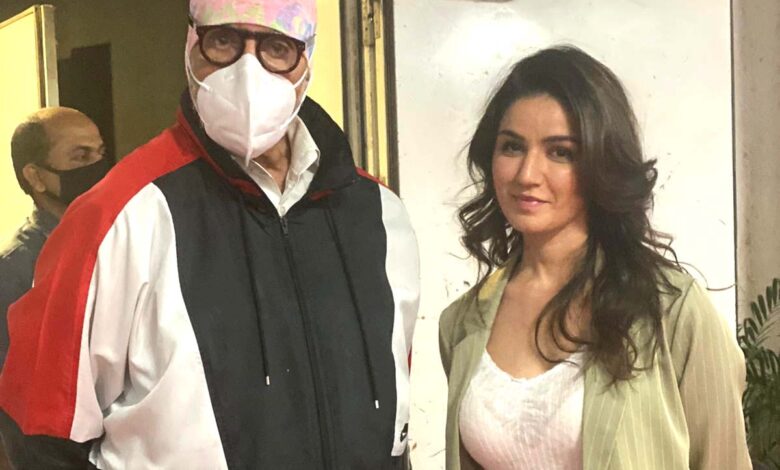 Mayday is an upcoming Indian Hindi blockbuster, which is a drama thriller film directed and produced by Ajay Devgn. The film stars Devgn, Al-Mamun Al Siyam, Amitabh Bachchan and Rakul Preet Singh. It is scheduled to be theatrically released on 29 April 2022.
Popular Influencer, Amy Aela will be starring in a cameo role, alongside Ajay Devgn and Amitabh Bachchan. The popular influencer turned actor, is steadily making appearances around B-town, with an unforgettable charisma and charm with her Allahabadhi-Australian looks. 
Amy is not the only Influencer appearing in Mayday, Ajey Nagar, popularly known as CarryMinati, will also be starring in the film, playing himself.
Amy was seen on the sets of Mayday a few months ago where she was filming in Mumbai with Mr. Amitabh Bachchan. Now, she is setting off to Russia, where final scenes will be completed.
Amy says, about working alongside Mr. Bachchan "It was truly an unforgettable experience to work alongside him. He has such an effortlessly charming demeanour, and such an incredible actor. I have to admit, I was nervous standing so close to him and saying dialogues. I was thinking…"is this really happening??". 
On working with Mr. Ajay Devgn as a Director "Mr. Devgn is such a suave, cool guy – I was a little awestruck! It is an absolute pleasure working next to him, I feel extremely blessed to be given this opportunity." 
Advice Amy has for new actors wanting to get opportunities "My only advice is to just get out there. Meet people, become the best version of yourself and make your own opportunities, because Bollywood is so competitive – there is already a giant pool of people who are more talented than you. So, you cannot sit around waiting for auditions to come to you – you have to get out there and share with the world YOUR USP. Also do not be discouraged by other people – everyone is on their own journey, with their battles – you just need to focus on yourself and bettering yourself as an actor, the more you focus on your craft – you attract the right energy."
Amy Aela shoots Ajay Devgn's 'Mayday' in Russia.